About Silky Slumberzzz Company
Silky Slumberzzz baby products are designed by a Neonatal Intensive Care Nurse to offer the first of its kind satin baby products that help protect against hair breakage and bald spots caused by friction in babies. Silky Slumberzzz offers the Only 2 in 1 Satin Head Shaping Pillow that helps protect your babies delicate hair and helps protect from Plagiocephaly other wise known as flat head.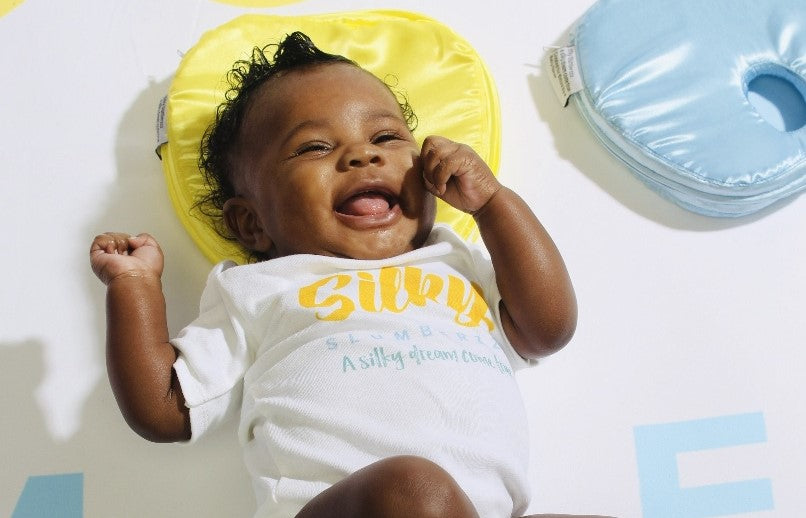 How and When to use the Silky Slumberzzz Baby Pillow
The head should rest in the contoured hole portion of the pillow. The Silky Baby Pillow can be used anytime during active play and awake-fullness while baby is lying on their back. Can be used in infant swings or chair that supports the entire body. Can be used during sleep when caregiver is awake.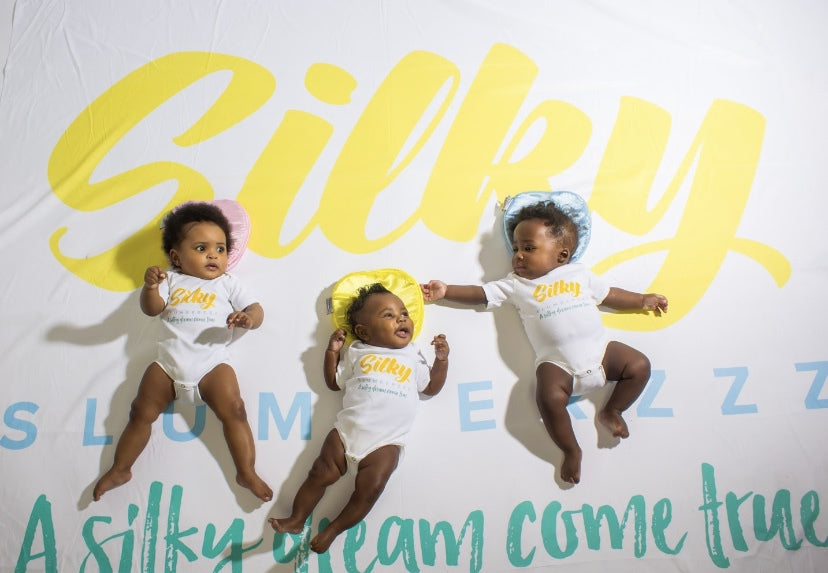 The Silky Slumberzzz unique design of our pillow helps decrease and can correct "Flat Head Syndrome"
Since safe back to sleep is recommended to help decrease the risk of S.I.D.S inadvertently causing the risk for flat head syndrome to increase. The babys' head is supported in the uniquely contoured portion of the pillow which is designed to help form and maintain the head's natural round shape.